You Searched for body Area: Underarms & Skin type: Not sure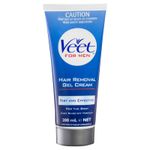 Veet® For Men Hair Removal Gel Cream 200ml
Veet For Men Hair Removal Gel Cream for the body is fast and effective with an easy rinse-off formula.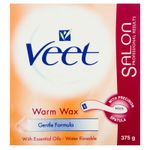 Veet Warm Wax 375g
Veet Warm with Essential Oil fragrance is a quick and easy way of removing unwanted hair for results that last up to 4 weeks.
You have not found the solution to your problem?