You Searched for body Area: Face & Skin type: Normal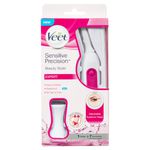 Veet Sensitive Precision Beauty Styler
The Veet Sensitive Precision Beauty Styler is quick and gentle and gives you a closer trim than ever *.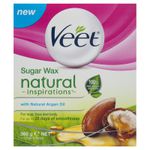 Veet® Natural Inspirations Warm Wax with Argan Oil 360g
Veet Natural Sugar Wax Argan Oil gives you results that last for up to 28 days and it works even on short stubborn hair.
You have not found the solution to your problem?